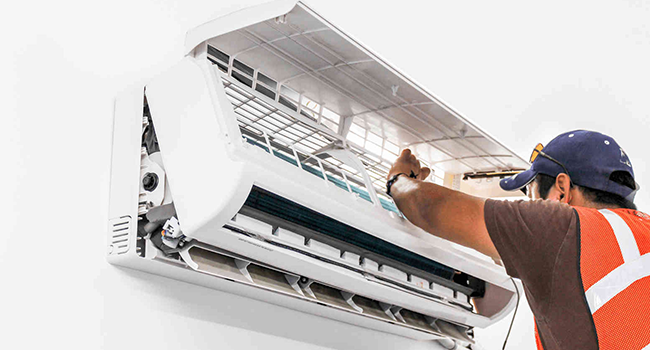 Our Services
With a wide range of services to meet every one of your needs and requirements, our team has the expertise to accomplish all the aircon related tasks . Let us know how we can help, and we guarantee that your experience with our professionals is pleasant and satisfying. We are happy to hear the customer's opinion, so feel free to contact us and provide your feedback.
Aircon General
Cleaning

Aircon Chemical &
Overhaul Cleaning

Aircon
Troubleshooting

Aircon Gas
Topping

Parts
Replacement

Aircon
Installation
In Airconman, we have a group of trained support team which will help you choose the best aircon depend on your needs. It is very important to understand it before you choose an unit of air conditional system for your home. Our certified teams will give you the best advise on what brand or which type of aircon suit your home or office. Call now and tell us what you need.
The new bought Aircon System is come with all the setup manual , however , we recommended you get the professional team to set up for you. We have large group of support technician whose is always ready to help you set up your air conditional unit. We will help set up the unit at the right place to give the air conditional unit perform its best. We also make sure all the pipes and tubes safety placed within your home. At the same time , our professional staff will teach you all the way how to save energy while you are using your new bough air conditional unit.
Does not matter where you are in Singapore , our experienced technicians will cover all your aircon problem all the time.
When you need us?
Here are the few signs which may need to contact us for the Aircon Service.
There is a noise when the aircon being used.
The aircon is not putting out cooler temperatures.
The aircon take longer time to cool down your room.
There is water leakage from your aircon unit.
Above are just some of the common signs that you need to call us for aircon servicing. Whatever problem in aircon unit , our technician will come to your place for unit checking and tell you the exact problem.